Welcome to Rbros
custom rifles. Please take a few minutes and navigate around our site and feel free to reach to us with any questions you might have.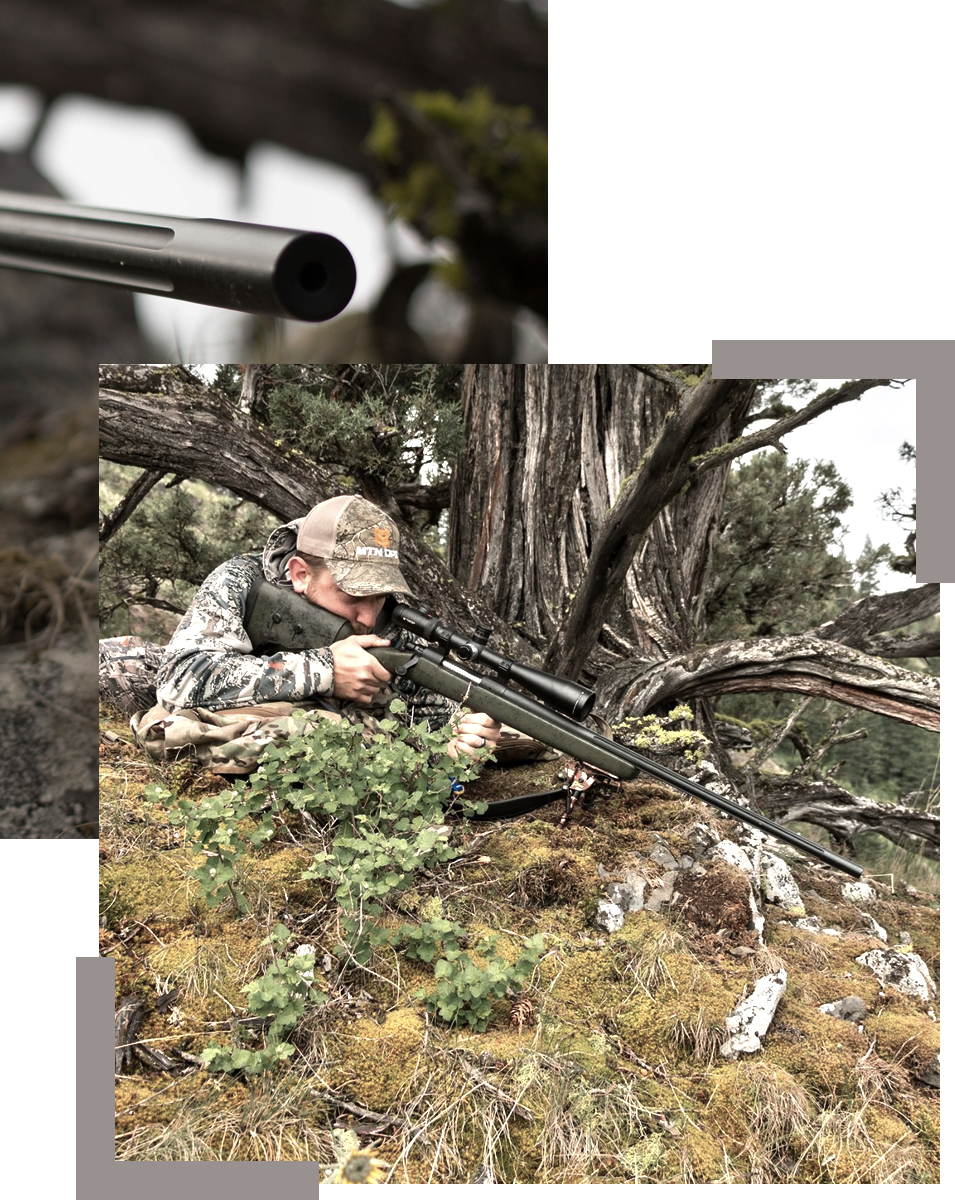 ---
R Bros Rifles
The story and the passion
what sets us apart
---
Here we do things a little differently than other rifle builders. Each rifle is built as if it were going to be our own. We put pride into the details from the machining to the final coating work. Every rifle that leaves the shop will be just as specified. Although we have several packages available, we also build a lot of one off customs. Our goal is to make sure that the rifle is what you have dreamed up, not something we want. We will offer suggestions and helpful information, but in the end, the rifle will be exactly how you wanted it.
Something else we do a little different is the build process. I like to communicate along the way with clients to keep them updated. Every rifle that leaves the shop is put through a testing process.
THIS INCLUDES
Barrel Break In
Accuracy Testing
Final Inspection
Test Target, Dummy Round, and Load Data
This is where we differ from other builders. This does not cost extra with us. I figure if a person is going to pay the hard earned money for a custom rifle, these things should be done. Each rifle is fired by me, under field conditions. This means rifle is on a bipod and rear bag, shot prone from the ground. Most people won't be using their rifles from a bench, so why test them at a range on a bench? I test under real world conditions out in the open environment. Some might think this is crude, but I want to make sure that you never have any problems under field conditions. I guarantee ½ MOA or less accuracy fired by me under these conditions. If the rifle won't meet those requirements, then it doesn't leave the shop. We have not had any that wouldn't meet those standards easily.
Check out our "What's new" page as I will be updating it as new products and projects come along. Thanks for stopping by.

Travis Redell
Owner, R Bros Rifles, LLC
---